I just made my first contribution to the Open Source Community - AngularHive run by my good friend UdhayaKumar Govindarajan via who is running a fundraising campaign for running the Angular Meetups via meetup.com website.
Feeling very happy because of two reasons.
Have been able to my best part to the community.
Started with my good friend who is really deserving and passionate on promoting Angular :)
Further Steps
He still has a long way to go, as so far ONLY 21% of 120 USD has been raised.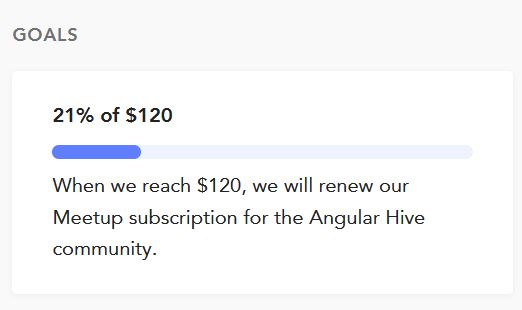 Should you wish to help my friend, please consider making your best contribution by visiting this link https://buymeacoffee.com/askudhay.
Snapshot for my contribution
The link to the tweet is here https://twitter.com/itsraghz/status/1418260752683606022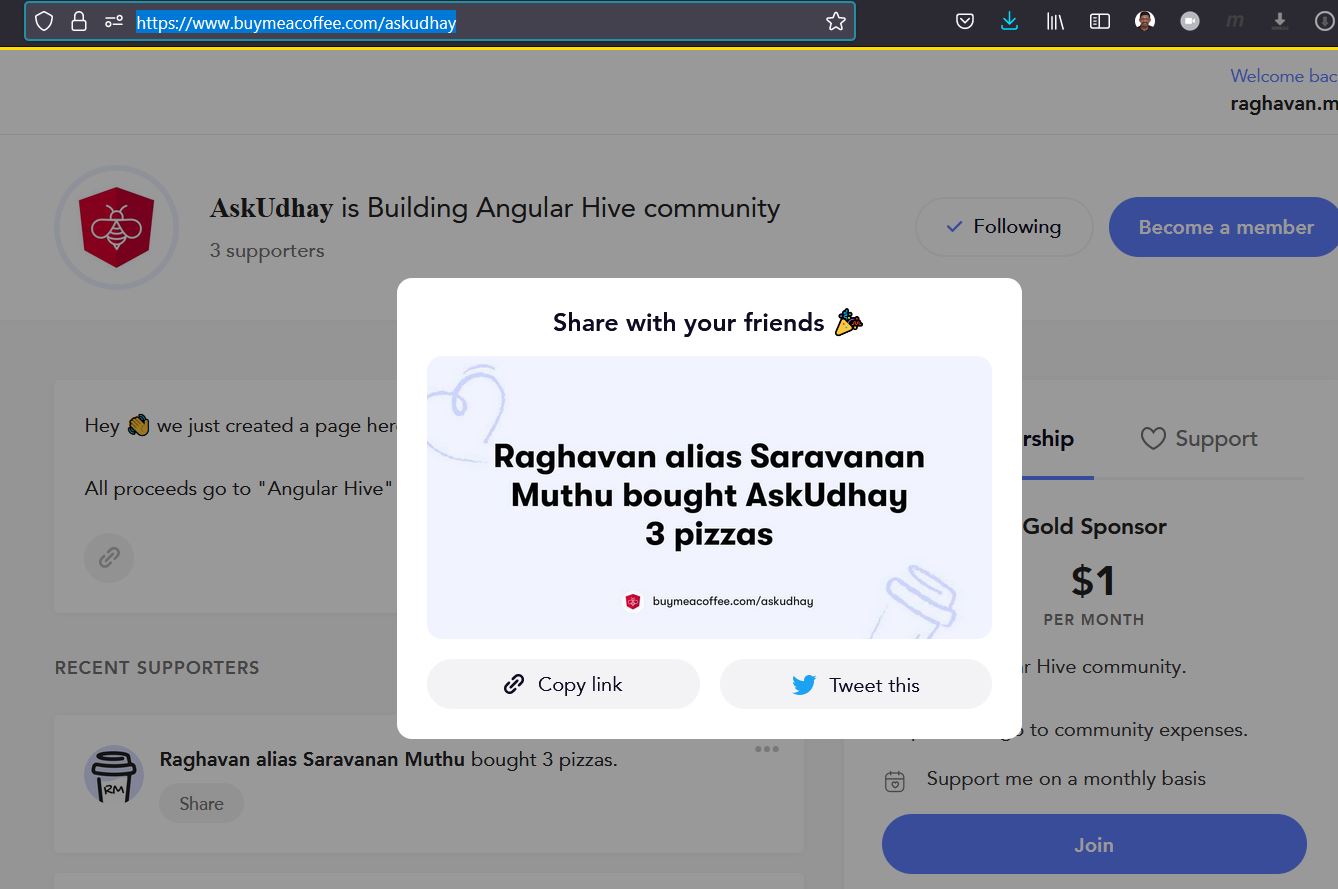 Cheers,
RM…
Raghavan alias Saravanan Muthu
22 Jul 2021 | Thu | 23:15:57 PM IST